"A gifted horse will lead a good rider to victory.
A great rider will give to the horse the gift of soundness."
~ Jean Luc Cornille ~
A sound and happy horse
You love your horse, you want the best for your horse and you have a great passion for horse riding and training. You want to keep your horse healthy, happy and motivated. Your dream is growing and getting better together. Your biggest wish is to see your horse develop into a proud and self-confident animal that can appeal to its athletic ability and use it in a functional way to support your goals.
Education
You are looking for an honest and thorough education for your horse. A training that takes into account the strengths and weaknesses of your horse and gives your horse the time it needs. No quick fixes, no look a likes! But a training that has its foundation in the anatomy and biomechanics and reckons with the specific characteristics of your horse.
Good basis
You realize very well that a good basis is the most important preparation for your horse before you start training technically and functionally with your horse. Every horse will have to learn first how to move in balance and how to support itself by moving on its own 4 legs. He also needs to develop good trunk stability and has to make his body symmetrical (straight).
Skillful rider
As a rider you are aware that a proud, athletic and agile horse is the result of a empathetic, knowledgeable and confident rider. A rider who is eager to learn, has perseverance and has the ambition to get the best out of him- or herself and his horse.
Instruction | Workshops | Rehabilitation
Healthy Dressage is fully specialized in giving good basic training to riders and horses.
The approach is that a rider wants to develop into a better trainer for his horse. This requires knowledge about horses and their natural behaviors, how the horse learns, what he needs and specifically about the anatomy and biomechanics in training. Skills like in-hand work that make it possible to train from the ground, are also required. From the ground you prepare the horse, both mentally and physically, and you can work very focused on balance, straightness, posture and coordination for a healthy movement pattern. In riding, characteristics such as body awareness, balance and a centered and stable position of the rider are indispensable. As a rider and a trainer you will always continue to develop yourself.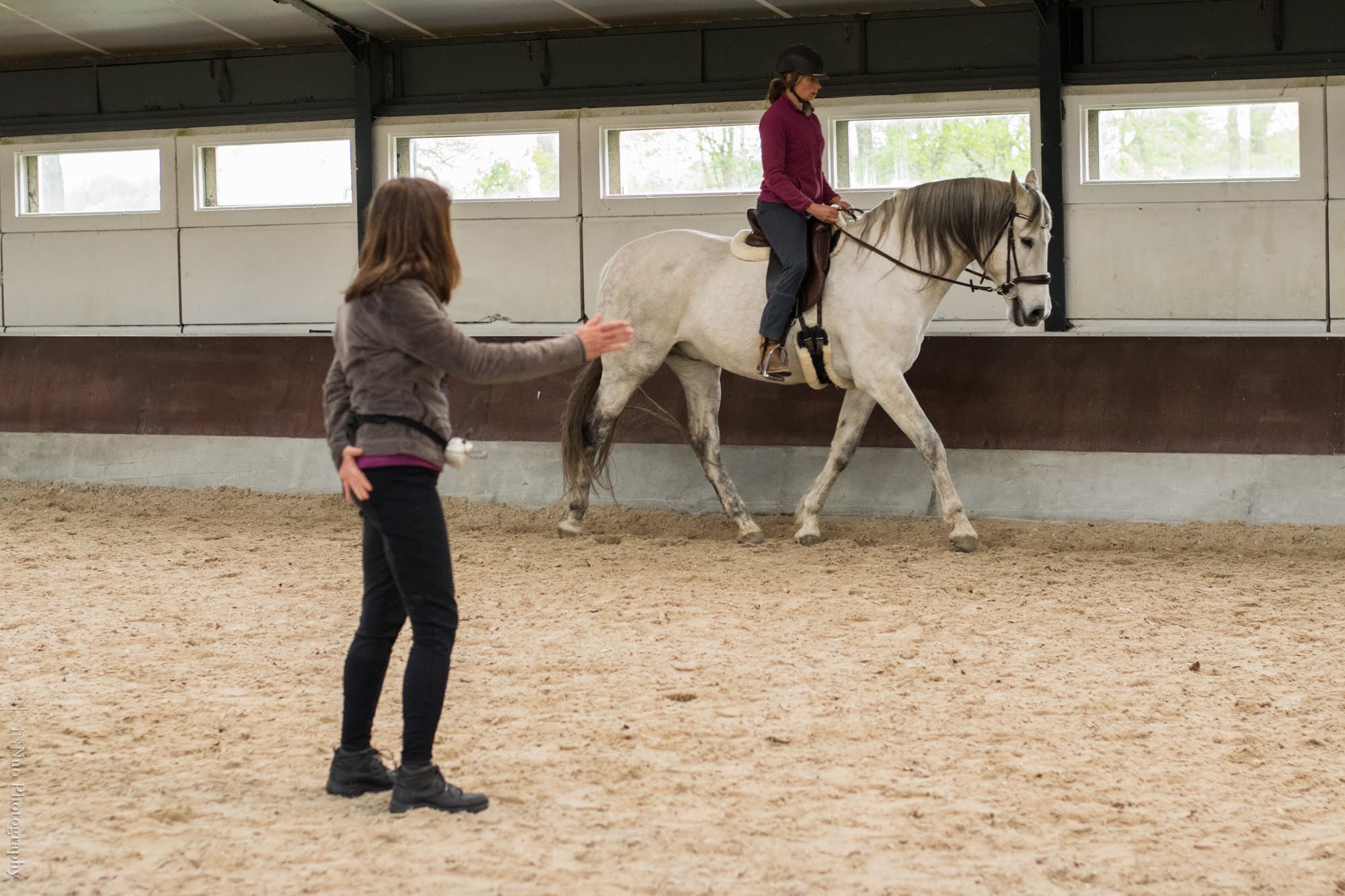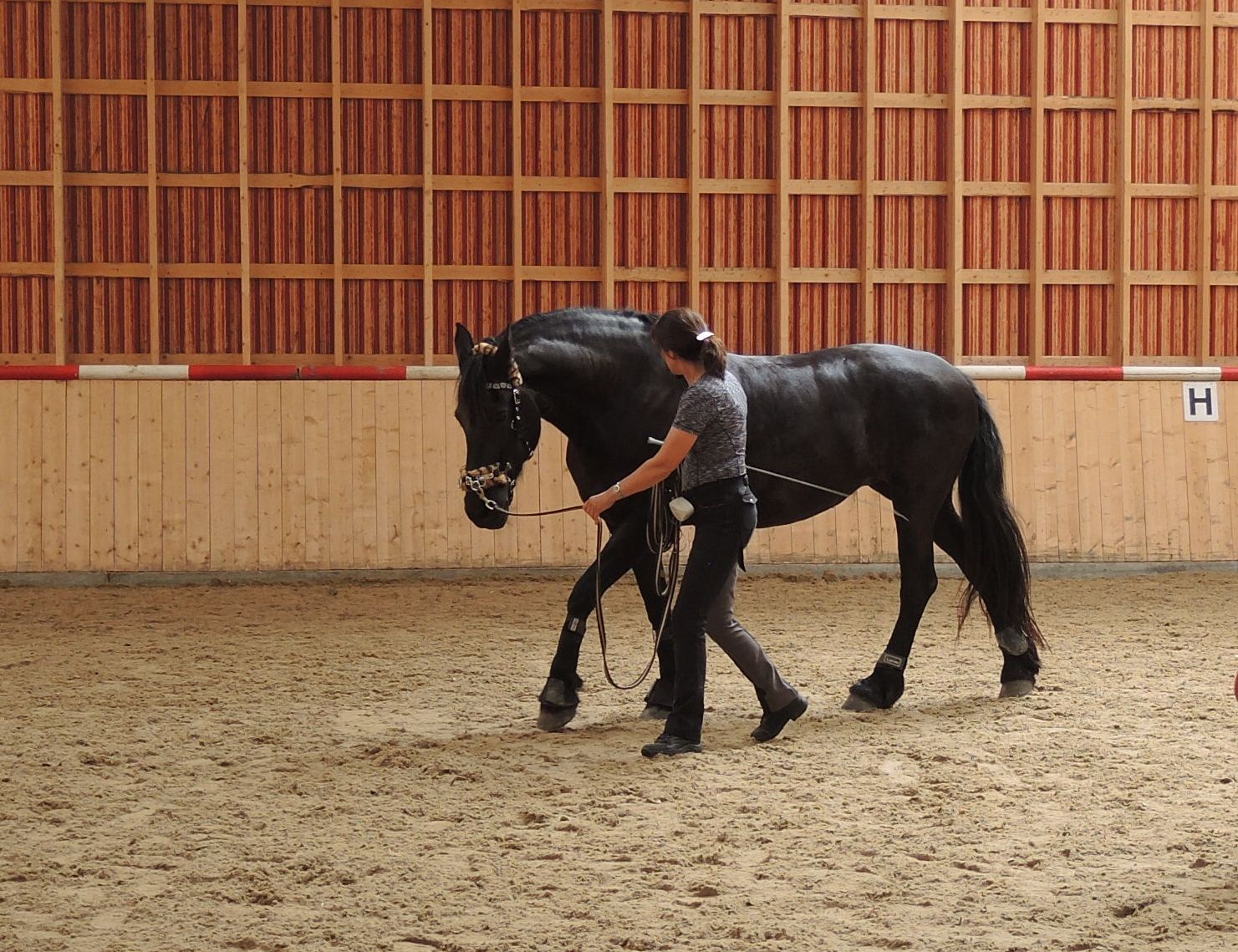 Good basic training for the horse means that the horse is taught to support himself and his rider in balance. As a result, the horse will not only experience more convenience and pleasure, but will above all remain healthy and fit! Good basic training provides the foundation that you need to grow in the activities you like to do together! Whether this is dressage, working equitation, classical riding or something else.
Healthy Dressage offers a combination of straightness training through bending and lateral work from the Academic Art of Riding and the 4 dimensions of 4DimensionDressage by Karin Leibbrandt. With straightness training through bending and lateral work we teach the horse to coordinate itself in the side movements as practiced in classical dressage. With the help of the 4 dimensions of 4DimensionDressage we teach the horse to coordinate itself in the dimensions vertical, horizontal, diagonal and lateral.
The training forms we use
Academic groundwork (bending and lateral work)
4DD groundwork (4 dimensions)
Work in hand (with reins)
Classic dressage and the use of side movements
E-learning
During the lessons Healthy Dressage pays a lot of attention to correct body posture and healthy movement pattern for your horse. You will learn how to straighten and balance your horse during the training.
To obtain the underlying theory and to expand your knowledge we recommend the online products of 4DimensionDressage. Download the free ebook Beyond injuries>>
"Let the horse be the heart of dressage and may your heart be with the horse!"
~ Manolo Mendez ~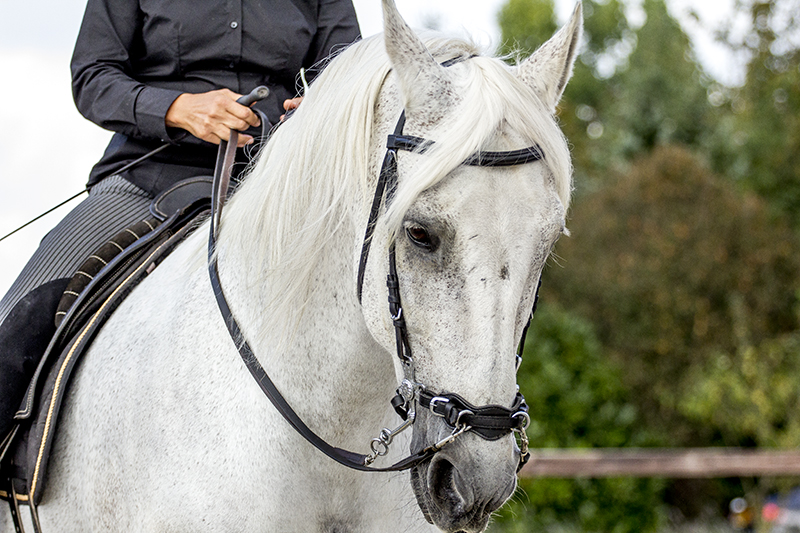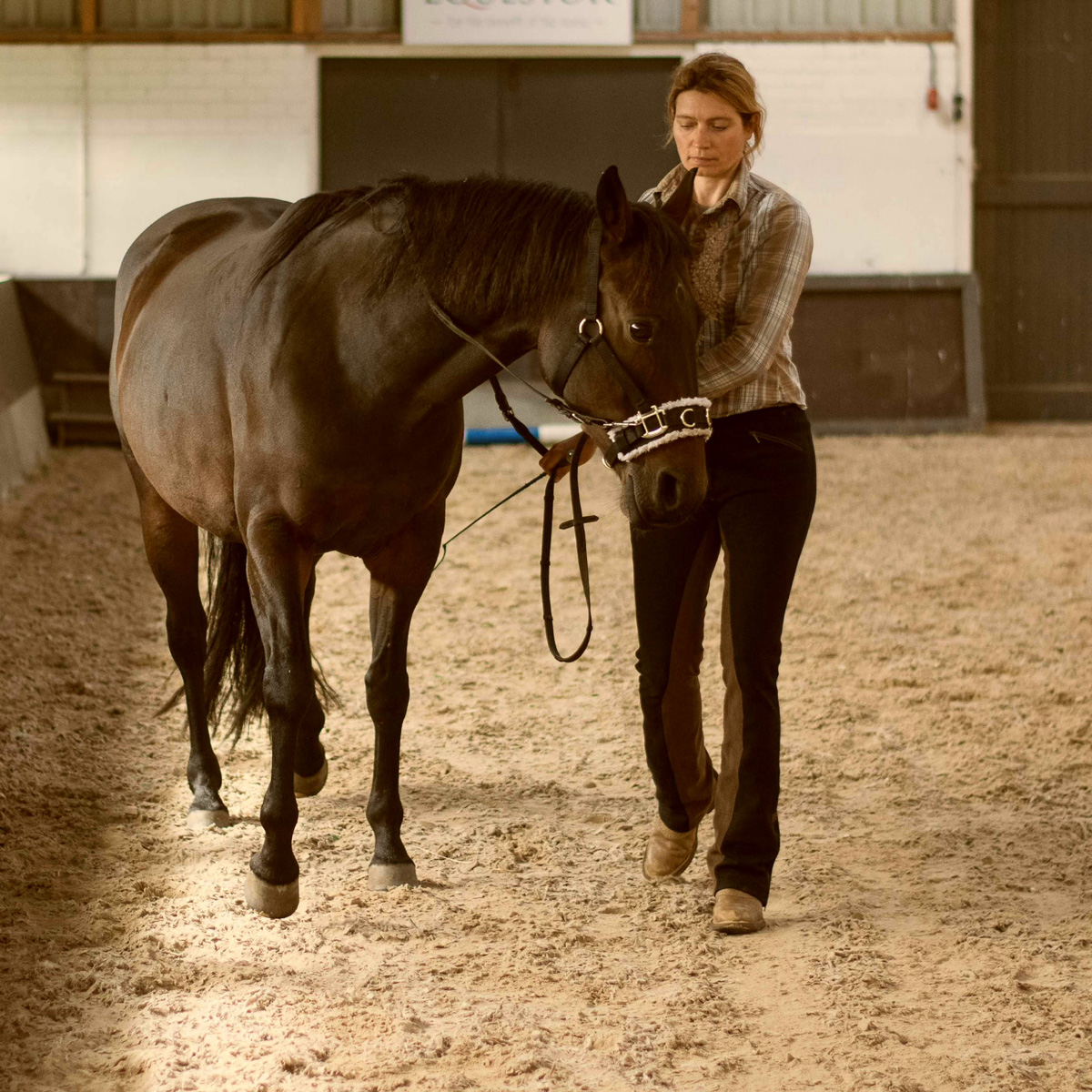 Ilse and her horse Lonne
After a year my quarter horse moves a lot better. She moves more fluid and she no longer constantly nods with her head. The western exercises are now a lot better.
I chose Natalie because she has a broad background. Natalie looks at how the horse can move biomechanically correctly taking into account specific morphological characteristics of each horse.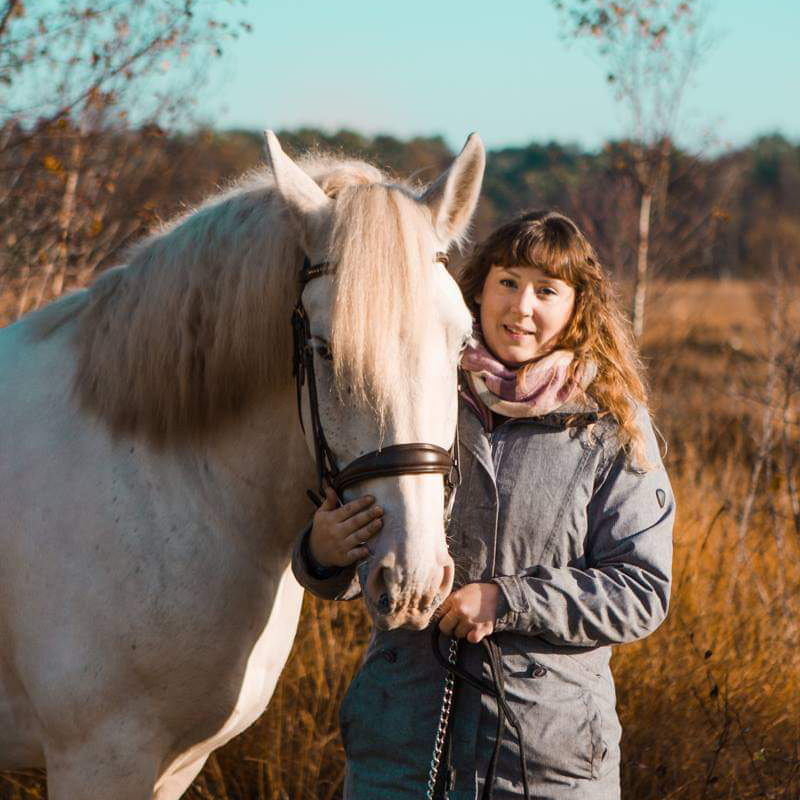 Jennifer and her horse Duke
With my young horse (4 years old) I had a hard time with his balance and getting him on the bit using his back correctly. Thanks to the groundwork and the right exercises under the saddle, we have already achieved good results.
My experience with Natalie is that you learn a lot about the anatomy and biomechanics of the horse. Also, you get a lot of practical tips on how to improve the balance of your horse and how to work on your own posture and seat.
Would you like to meet me and learn more about my work?
Would you like to discover my holistic approach and how I look at you and your horse from a broad perspective? Do you want to receive immediate tools for improving your training? Do you have doubts about other matters such as your saddle, the muscle development of your horse, the balance of the hooves?