Start with 4D
E-learning 95 euro
Activate your horse's fascial system by balancing him on the lunge and under the saddle. 
With theory lessons, instruction videos and exercises to train your eye and your feelings, so that you can work independently with your horse in the 4 dimensions.
This online platform is offered by 4DimensionDressage en 4D Equitation.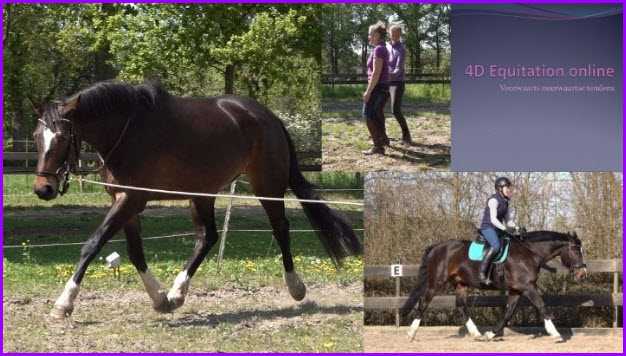 Start with 4D
(not available yet in English)